Why the Golden Gate Area of Naples, FL is Seeing a Boom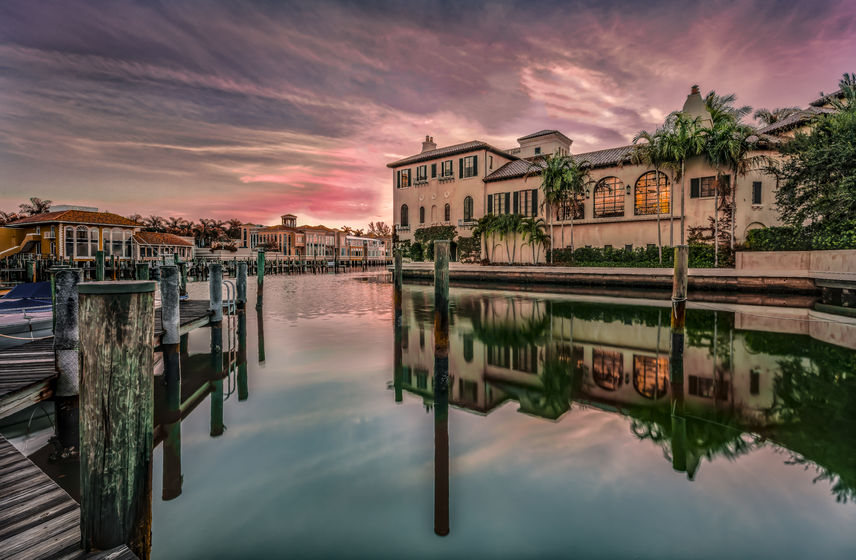 The Golden Gate of Naples, FL, which is nestled in Collier County, is growing.
This is quite surprising when you remember that 91 square miles of the area was built by men and women who once tried to sell overpriced lots to consumers based on pure speculation and no real city planning. Here's why the area is booming once again.
The History of Golden Gate Estates
Back in the 1950s, the area that is now Golden Gate Estates was a swamp. Excavators came in and drained those swamps with canals to expose dry land, and that's when the scamming began. Many of the roads in the area were once makeshift runways that the Gulf American Land Corp; they were built for planes used to fly people over the area and entice them with dreams that they had no intention of fulfilling. The company sold land and promises of paradise without ever thinking about city planning. Unfortunately, many of the people who signed contracts with Gulf American Land Corp found themselves bankrupt soon after. They purchased nothing but swampland in the middle of nowhere.
Today's Golden Gate
Gulf American Land Corp eventually went bankrupt, and in the aftermath, the area continued to grow slowly but steadily. Now, it takes up more square miles than the city limits of Boston, Massachusetts, and Collier County planners have started looking into making the area great again. The goals may include everything from encouraging commercial growth, better city planning, or even leaving things alone. After all, people certainly have their reasons for moving to Golden Gate Estates.
What Makes the Community Different?
Florida is one of the most popular retirement destinations in the country. In fact, Naples itself is among the top 10 most popular retirement cities in all of Florida. It doesn't come without its caveats, however; much of the area is ruled by homeowners' associations that tell people how to maintain their home exteriors, how to host outdoor gatherings, and even how to put up holiday decorations. Homeowners are also forced to purchase separate storage for their beloved RVs as homeowners' associations won't allow them in driveways, on lawns, or even parked on residential streets.
What the Future Holds
With growth expected to exceed 300,000 new residents in the next 20 years, Collier County planners have their hands full. There are two separate development plans in the works, and these will help focused on things like undeveloped land. The goals involve bringing more commercial activity to the area and providing room for growth, all while maintaining the privacy that comes from having a home built on a 2.5- to 5-acre lot. Right now, current residents say it's a quiet, peaceful, and beautiful place to live – but it's missing the amenities to make it a self-sufficient community.
Collier County officials have their hands full, but they plan to make Golden Gate Estates a better place for everyone. What started as a scam several decades ago may become what its initial residents were promised – the perfect place to retire, settle down, and live a peaceful life.
Image Copyright : PETER LAKOMY/123rf